Toby and the Gang Educate the Fossil Fuel Man.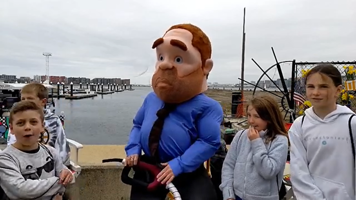 https://www.ecoenlighten.com/wp-content/uploads/2023/05/Toby-and-Kids-350x200-1.png
Toby
Kids today know more than you think. Climate Change and what we need to do to dawn the EcoEnlightened Age are part of today's grade school curriculum.
About The EcoEnlighten the Fossil Fuel Man Event
The Fossil Fuel Man represents all of us. No one is perfect – we all grew up in the Fossil Fuel Age where to one extent or another our daily lives have depended on fossil fuels. At the EcoEnlightened the Fossil Fuel Man event we ask "EcoEducators" to explain to the Fossil Fuel Man things like what they are doing to help end the Fossil Fuel Age and what they feel the EcoEnlighten Age might be like. The mission is to raise the Fossil Fuel Man's spirits and encourage him (along with all of us) to want to learn more, take action, and become part of the solution!
Competition/Event
EcoEnlighten The Fossil Fuel Man Inaugural Event